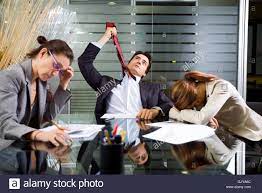 This post is part of a series. Click here for the introduction. Click here for part 1.

Last week we talked about the ownership. Next up is the front office. Thinking back to the first memorable hire for me, Matt Millen, the familiar theme of hope gradually being replaced by disappointment rears its ugly head. Millen, who won four Super Bowls as a player and made the Pro Bowl in 1988, had zero front office, scouting, or player development experience. Lions ownership: hey, this guy is a winner! Winning through osmosis! He had been a color commentator for CBS and FOX since he retired, but when he demurred due to being unqualified when William Clay Ford approached him about the job, WCF replied that he was smart and would figure it out. LIONS! Let's just say it didn't go well. The Lions record (31-84 for a .270 winning percentage) under Millen was the worst in an eight year stretch in modern NFL history. Yes, he lasted into year eight! He did manage to draft Calvin Johnson, but that his fourth attempt at a first round wide receiver in 5 years. His coaching hires were Mornhinweg, Mariucci, and Marinelli (do you think he liked the letter M because Matt Millen? Seems plausible based on results, I don't know). They all failed spectacularly. Millen was mercifully fired in September 2008, but not before assembling the roster which went 0-16.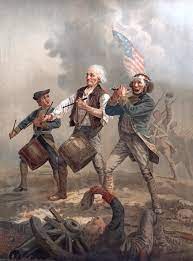 Martin Mayhew, another former player, but one with both experience and a law degree, did marginally better. His record was 47-81 for a .367 winning percentage (.420 if you skip 2008, which was not really his fault) in his eight year tenure. He drafted Matthew Stafford and Ndamukong Suh. He also made some decent trades and later round draft picks. The Lions managed two winning seasons and two playoff games during his tenure. Both coaches he hired (Jim Schwartz and Jim Caldwell) are respected and had success. We've managed to move from terrible to mediocre plus! Unfortunately, the Lions salary cap situation was in knots due to win-now decisions on the roster., which is fine and to be expected…when you're contending for Super Bowls. The Lions, however, were contending for playoff spots. After a 7-9 2015, the Lions decided to move on to Bob Quinn and the Patriot Way made it's way to Detroit. Quinn was a scouting expert for the New England Patriots and was chosen to bring some of that Patriot shine. He did draft fairly well (Kenny Golladay, T.J. Hockenson and Frank Ragnow come to mind), but his best success came under the previous regime's coach, Jim Caldwell. Two consecutive 9-7 was deemed not good enough, so Quinn chose Matt Patricia, his former colleague in New England. This, in Detroit, is universally considered to be a fucking disaster a bad move. The former defensive coordinator fielded teams that were actually held back by their defense in all three of his years at the helm. It seems as if, perhaps, just maybe, Quinn and Patricia were not the keys to the Patriots' success during their time there. It might have had more to do with Belichick and Brady. Hard to be sure. Sheila Ford Hamp fired them both during 2020, but not before the Lions regressed to a .413 winning percentage, which really flatters to deceive in regards to the team's trajectory since the first two years produced a .563 winning percentage. The last three: only .302 (back to terrible!).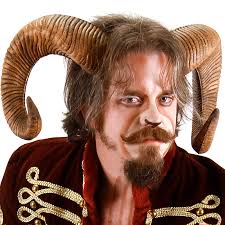 The current GM is Brad Holmes. All we know so far is his background (drafting players like Aaron Donald, Jared Goff, Todd Gurley, and Cooper Kupp for the L.A. Rams) and a couple of big roster moves he has already made with Detroit. When he traded Matthew Stafford, he managed to get the aforementioned Jared Goff, a proven NFL starting quarterback who has been to the Super Bowl (we'll talk about Goff's future with the Lions when we get to the roster) along with a 2021 third-round pick, a 2022 first-round pick and a 2023 first-round pick. This is a pretty good haul for a player (Stafford) who wanted to move on. He also opted to not franchise tag Kenny Golladay, which likely means the end of his time with the Lions. Now, I love Kenny Golladay (when he's not injured). But it signals that the Lions are fully commited to a rebuild, their first since 2008. At least this one is intentional; 2008 happened despite the Lions' best efforts. Golladay is already 27 and injury prone. His window for his best years probably doesn't line up with when the Lions intend to be good. I would not have minded watching him again next year, but this is likely a smart decision in the long run.
Holmes has Dan Campbell as his first head coach. Campbell, a former NFL tight end who actually played for the Lions for a few years, served as interim H.C. for the Dolphins in 2015, leading a decidedly meh team to a 5-7 record. He went on to be the tight ends and assistant head coach role with the New Orleans Saints. The consensus on Campbell is that he is inspiring and a great leader. We'll all look forward to some kneecap biting in 2021, as promised in his first press conference. The coaching staff he and Holmes have put together includes a lot of respected former players like Anthony Lynn as offensive coordinator, Duce Staley as running backs coach/assistant head coach, Mark Brunell as QB coach, Antwaan Randle El as receivers coach, and Aaron Glenn as defensive coordinator. Most of these guys were in high demand during this hiring cycle, which is a good sign.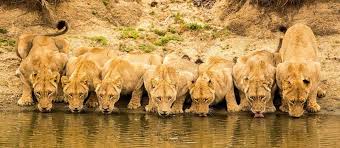 I kind of like the Holmes and Campbell hires, but we won't know anything until the players hit the field. Holmes has experience and a good track record in identifying talent, and I look forward to having another fiery head coach in Campbell. I enjoyed a lot of the Jim Schwartz experience, foremost being that the team was fired up and played hard. Ok, they were maybe a little dirty at times, so hopefully Campbell can get his team to play hard and smart at the same time. We'll look at the players next week. So far, the Lions are two for two in my book; I can't find much fault in any of the hires Sheila has made under the direction of Brad Holmes. That said, finding out how wrong you are for being optimistic as a Lions fan is part of fun, so we can look forward to that! LIONS!