This post is part of a series. Click here for the introduction. Click here for part 1. Click here for part 2.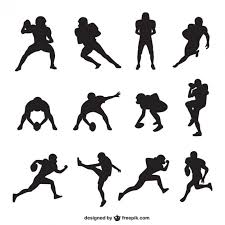 Ok, we talked about the ownership, we talked about the front office, and we talked about the coaches; all the people who try to put the players in a position to win. Now for the people actually have to go out and do it: the roster.

First up, the offense. Last year the Lions did the Lions thing where they're pretty good throwing the ball (256.5 YPG, good for 10th in the league) and pretty bad running the ball (93.7, good for 30th). They might have been better throwing the ball if not for allowing 42 sacks (23rd). This yielded 23.6 points per game, 20th in the league. What can we glean from this? The offensive line is not terrible, but certainly not great. You can have a great QB and great position players, but you need a good o-line to succeed. I think two positions on the line are sorted out (Frank Ragnow at center and Taylor Decker at left tackle), but the rest are nothing special. T.J. Hockensen had a pretty good year 2 (67 catches for 723 yards and 6 TDs, great production for a tight end) and D'Andre Swift had a good rookie year both rushing (114 carries for 521 yards and 8 TDs) and receiving (46 for 357 and 2 TDs). His drop on the final play week 1 moved them up 2 spots in the draft cost them a win, but he got more effective as the year progressed and looks like a dual threat out of the backfield going forward. Marvin Jones and Kenny Golladay have already signed elsewhere, with only rookie Quintez Cephus likely to be returning from last years receiving corps.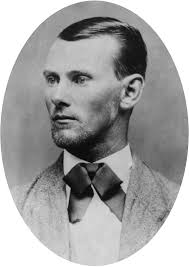 Next year, the Lions will hope for a healthy season from tackle/guard Halapoulivaati Vaitai and improvement from tackle Tyrell Crosby (who wasn't bad last year) and guards Logan Stenberg and Jonah Jackson (who weren't) to bolster the offensive line. At running back, Adrian Peterson is unlikely to return, so we'll see if Kerryon Johnson can force himself into some playing time in his contract year. Jamaal Williams, good as a number 2 back for Green Bay, has signed through free agency, so I'm generally optimistic about the running backs for 2021. Josh Hill, a TE who Dan Campbell coached in New Orleans, can't be any more anonymous than Jesse James (30 receptions for 271 yards in 2 years). Man, you really expect more from a famous outlaw and former husband of Sandra Bullock (never mind, I just looked up the former Mr. Sandra Bullock and you should expect very little from that Jesse James. He kind of sucks). Free Agency has also brought Tyrell Williams, a big, fast veteran on a cheap one year deal. This is pretty low risk, but it doesn't look like the Lions have a Number 1 receiver yet. Breshad Perriman is another addition who is both incredibly fast (4.25 seconds on the 40 yard dash at the 2015 NFL combine) and the son of former Lions great Brett Perriman (yay!), but hasn't really produced in the NFL. The Lions will also be his 5th team in 6 years, which is not a great sign. However, free agency isn't over yet and there are a lot of great receiver prospects in the draft if the Lions opt to use the #7 pick on something other than a quarterback. Which leads us to the big question: Is Goff the answer or a placeholder?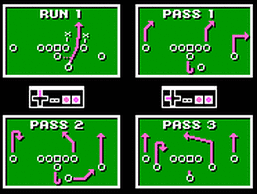 This is the most high profile change from last year. Jared Goff is actually going to cost more ($25.325 million) than Stafford did last year ($21.3 million), although the Lions are restructuring his contract to give them more room to work under the salary cap, turning $20 million into a signing bonus and leaving his cap hit at just over $5 million. I think the Lions are in a good spot here with Goff; if he's great in his new home, he is still only 26 and has a great record of 43-21 in his last 4 years, not to mention a Super Bowl appearance. If not, he's a guy you can credibly play as a starting quarterback until you're QB of the future is ready to go. This brings us to a dilemma. Do the Lions try to get that QB at #7 this year in the draft? The top three prospects (Trevor Lawrence, considered the only elite prospect, Zach Wilson, and Justin Fields) are not likely to be on the board at the Lions turn to pick, though there's a chance that Trey Lance (pronounced lants, as in let me help you with your lants) will be there. He's really talented, but has not played very many games and those weren't against the toughest competition. I think a top receiver would be hard to turn down, but you could always try and use Lance to make a trade for someone or draft capital if Goff works out. Having receiving help would make this more likely, so I really don't know what I'd do here. If Lance is gone, I think it's an easy call to take either DeVonta Smith or Jaylen Waddle and see what happens with Le Goff.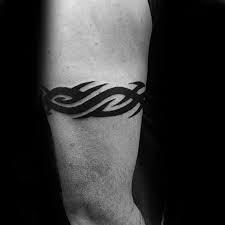 This is running pretty long already, so we'll look at special teams (no more Prater and his wicked tats? Gulp) and what can be done about that awful defense (double gulp) next time. Overall, there is some talent sprinkled in the Lions offense and with Brad Holmes track record of drafting talent, I don't think we're too far away. Unless Goff is a disaster and we don't get a QB in the draft this year, although mediocre would maybe be worse since it wouldn't conclusively answer any questions about the incumbent and you really need a high pick to have a chance at a top QB prospect. Let's hope the ownership and front office can make the right decision on draft night and get the Lions out of their decades long rut. This QB situation will be a good test. History says they won't pass, but hope springs eternal.